The Mandalorian was a smash hit last year, and Baby Yoda stole the hearts of many. The holidays are right around the corner, and so is the second season of the Mandalorian. Here are 8 great, budget-friendly gift ideas for Baby Yoda fans!
Operation: The Mandalorian edition
This spin on the classic board game comes with a full Baby Yoda board full of Stormtrooper helmets and thermal detonators. Can you remove them without setting off the buzzer?
LEGO BrickHeadz Baby Yoda
These buildable statues are great for any LEGO and Baby Yoda fan! They are also perfect for being displayed with other collectibles and to show off your building prowess.
Baby Yoda Bitty Boomer
What better way to play Cantina music than on your own Baby Yoda bluetooth speaker? Or you can play music you like, it's all the same to us.
Baby Yoda throw blanket
This soft throw blanket makes a great decorative addition to any bed or recliner. It also comes in other designs for Darth Vader fans.
Baby Yoda Chia Pet
Chia Pets make great gifts for plant and pop culture lovers alike. This Chia Pet comes with your own Baby Yoda, chia seeds, and a terracotta planter which sadly doesn't float like in the Mandalorian.
The Child t-shirt
This shirt is perfect those who want to see Baby Yoda "Do the magic hand thing."
The Child reusable tote
What better way to carry groceries and cute baby aliens than with a reusable bag? This 80% recycled Baby Yoda tote is a great way to help the environment no matter where you are in the galaxy.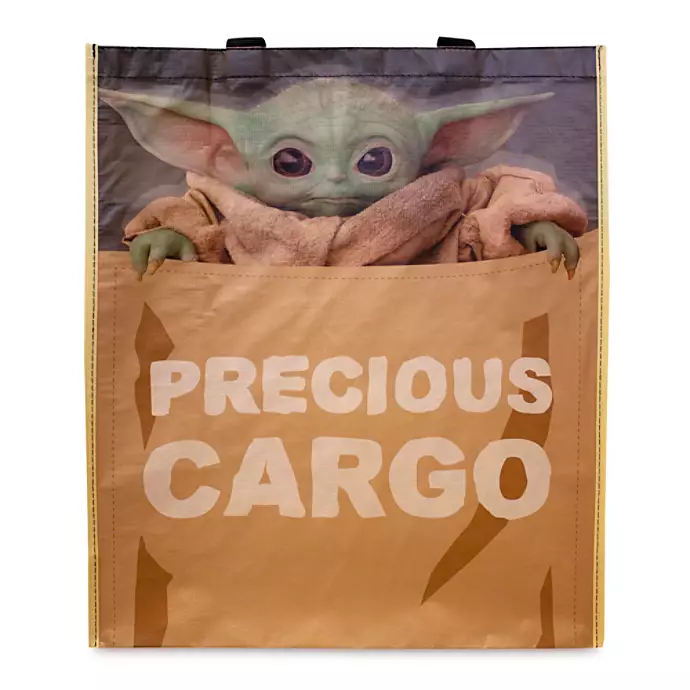 Funko Pop
The Baby Yoda Funko Pop makes a perfect gift for someone who needs a desk buddy, and for Funko collectors.
Stick around with SQUAD for more gift ideas!
[
This article contains affiliate links, which may provide small compensation to SQUAD.
]